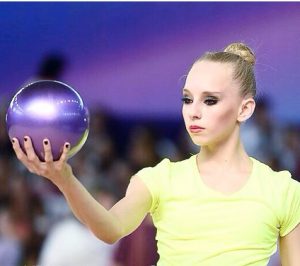 Manitoba residents can win a custom ordered Sasaki Ball (value $200) for the best photo or short video for Canada Gymnastics Week!
Rhythmic Gymnastics Manitoba Contest STEPS TO ENTER:
– Tag @rgmanitoba in the same Canadian Gymnastics Week photos you are submitting to Gymnastics Canada (Facebook – Rhythmic Gymnastics Manitoba, Twitter & Instagram – @rgmanitoba).
– Make sure to use the hashtag #CDNGymWeekContest.
– Photos can be submitted to RGM until 11:59pm on each day from February 12-February 18.
THE PRIZE:
One overall winner from the week will be selected by an outside group of judges and announced on February 21st. The winner of the RGM contest will win a CUSTOM ORDERED SASAKI BALL (value: $200).