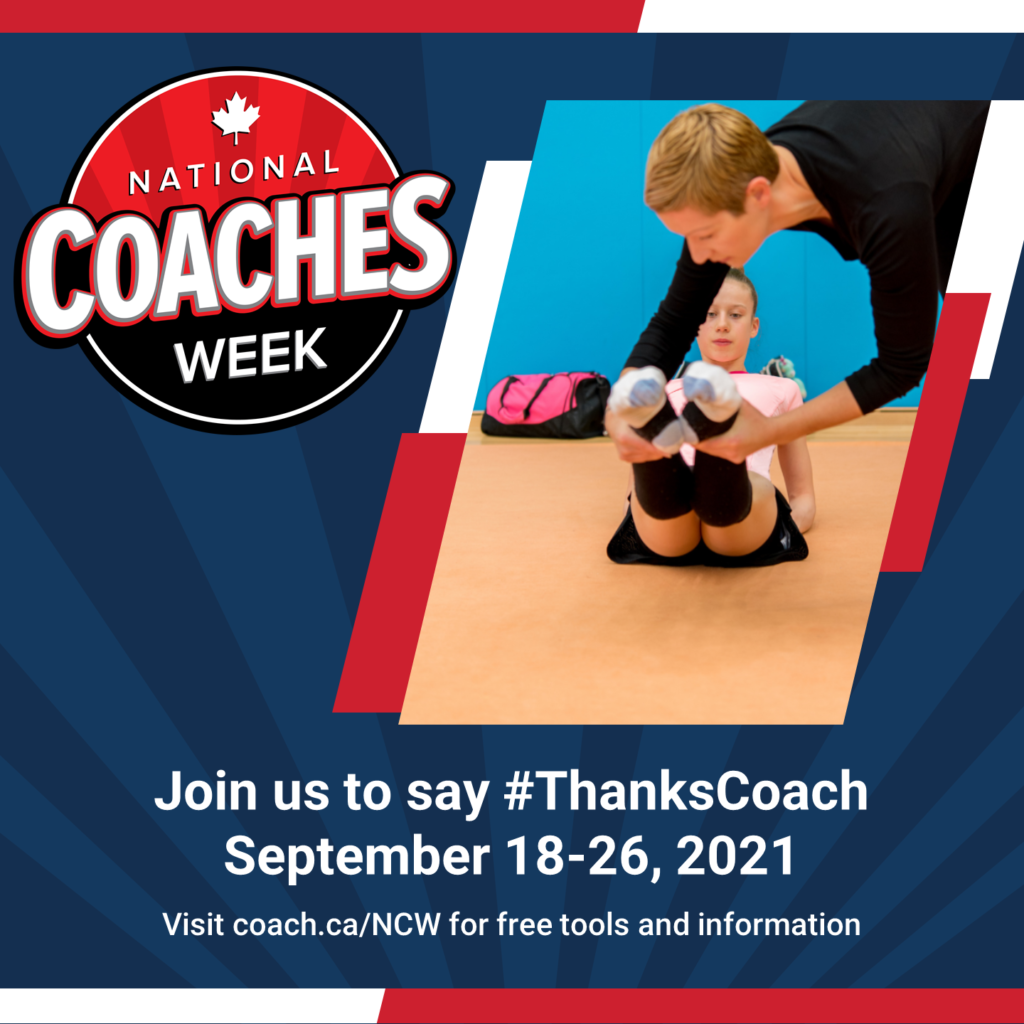 September 18-26 is National Coaches Week! This is a time to celebrate the tremendous positive impact coaches have on athletes and communities across Canada.
You can get involved by posting a message and/or video on Twitter,
Instagram, or Facebook with the hashtag #ThanksCoach and tag @RGManitoba and @SportManitoba on Twitter and Instagram or @SportMB on Facebook. Sport Manitoba Coaching will be giving away Coaching Association of Canada swag, gift cards valued between $25-$100, and more throughout the week for those who post a message or video thanking their coaches!
Rhythmic Gymnastics Manitoba will be reimbursing coaches for attending NCCP opportunities this fall as a way to say THANKS to our amazing coaches.