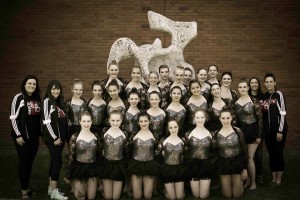 On May 31, 2015 the Manitoba Fusion Gymnaestrada Team will host the Talent of Manitoba. This event was held for the first time in 2003 and is a showcase of artistic talent by groups and individuals throughout the province. This year's line-up includes gymnastics, dance, comedy, rhythmic gymnastics and much more. The purpose of the event is to raise funds in support of the Fusion Team who will be travelling to Helsinki, Finland in July to participate in the 15th World Gymnaestrada 2015 Helsinki
Talent of Manitoba will be held at the Jubilee Place Concert Hall on the M.B.C.I campus. Up to 650 spectators will gather to watch the show and over 100 athletes/performers will showcase their talents throughout the evening. The highlight of the evening will include a debut performance from the 24 members of the Manitoba Fusion Gymnaestrada Team.
Tickets for the event are $15 and should be purchased in advance. Tickets will only be available at the door if the show is not sold out prior to May 31st. Please contact RGM or any member of the Fusion Team if you would like to purchase tickets.